Virtual reality (VR) has gained worldwide recognition and commercial acceptance over recent years. When you think of virtual reality, gaming is the only thing that probably comes to your mind. However, VR has gone beyond the gaming industry and has found its place in other industries, from security to health. We've compiled five amazing industries that VR technology has entered into.
Military
For years the U.S. military has been using virtual reality simulators to train soldiers for deployment. Through accurately replicated 3D environments, military troops are placed in game-like combat simulations where teams can practice working together and using tactical equipment.
The immersive aspect provided by VR headsets provides a vital training element by capturing the full attention of trainees so the lessons and skills they learn are more easily retained and recalled. It integrates military lessons into vivid experiences.
Therapy
Virtual reality tech could also provide a safe environment for patients suffering from phobias to come in contact with the things they fear while remaining in a safe, controlled environment. Using VR exposure therapy on people with PTSD(post-traumatic stress disorder) brings improvements.
Vision and hearing are primary senses, and debasing them offers compelling evidence to your brain that you occupy an entirely different space. You could just transport yourself to a calm, relaxing beach where all your troubles seem to instantly melt away.
Law
Jury members may no longer have to evaluate crime scenes by looking at dull, two-dimensional photographs. Seeing a crime scene in 3D could help jurors visualize how people and objects, such as bullets, move through space. It helps them experience the moment.
Events could be reconstructed to gain a wider perspective. Interactive technology made it easier for people to visualize and understand the details of a case and decide whether a suspect was guilty.
Space Science
At CES this year, NASA used this technology with the public to share the experience of what it's like onboard various spacecraft. People got a chance to see what astronauts would view when climbing into the Orion capsule atop the Space Launch System.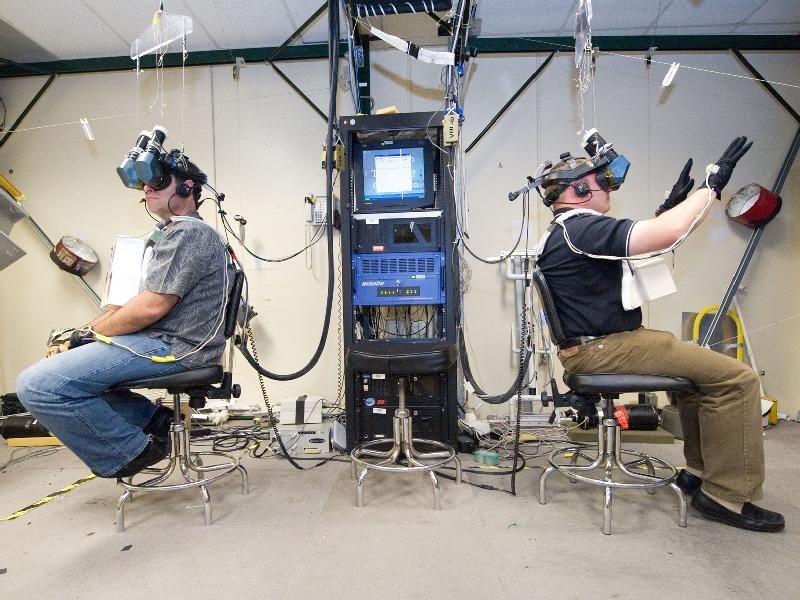 Scientists at NASA have a tough mission: to search for life on other planets. That's why they look to cutting-edge virtual-reality technology to control robots on Mars and to provide astronauts with a way to while away time. Different other uses are being experimented with.
Health
VR simulations use actual diagnostic images from CAT scans or ultrasounds to construct 3D models of a patient's anatomy. The virtual models help both surgeons determine the safest and most efficient way to locate tumors, place surgical incisions or practice difficult procedures ahead of time.
Aside from enhancing surgeries, virtual reality could also serve as a cost-effective and engaging tool for rehabilitation. People with brain injury or stroke can regain motor and cognitive function faster with virtual reality than with traditional physical therapy.